Best Of
Usually I have my robots (yes I have more then one
) schedule for cleaning when me and the rest of the family is out for the day. But at the moment my wife is home with the newest family member and having the robots starting in middle of napping or feeding isn´t the best.
So I set up a physical button, in my case a flic (flic.io), that can run IFTTT applets. I connected the button so that one press starts the robots and a double tap makes them go home. I then glued the button next to my entry door so now its easy to start cleaning when you leave the house and stop when coming home.
My three year old of course thinks this is super funny so if you have one of those at home my recommendation is to place it higher the 1.5meters or hide it
Niklas_Nordin
Just visually, without any rfid etc? The object in the attached photo is systematically recognized as charging dock. 😂
mauris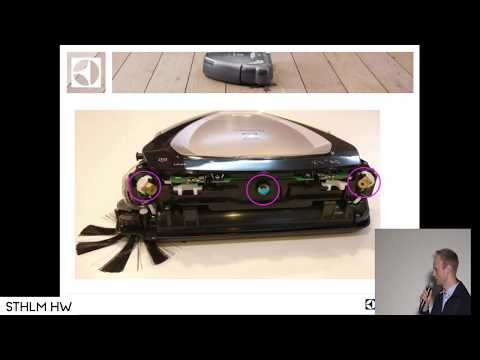 I recently held a 5 min presenation about the 3D vision sensor at Stockholm Hardware Meetup.
Can be interesting if you want to understand a bit more about the technology behind.
P1r